Our Training
It is our firm belief that the quality of traffic data that we are able to provide stems from a high quality, experienced, and reliable employee. All of our staff members receive extensive training and testing BEFORE they begin collecting data, to ensure they are meeting our high standards of accuracy.
In order to ensure that newly hired employees are performing at an above average standard, they go through 2 weeks of training that is highlighted by training on turning movement traffic counts, parking occupancy surveys, and interview surveys (origin-destination and intercept surveys).
Commitment to Accuracy
Counts Unlimited understands the immense importance of the data we collect and the impact that it has on transportation planning. With this in mind it is our mission, and the mission of our employees, to collect only the most accurate data.
Counts Unlimited strives to offer the most proficient, cost effective, and timely traffic data collection services, providing state-of-the-art solutions to a broad spectrum of traffic engineering projects.

NEW Technology
We are committed to leading the way, as the technology in our industry advances. We have expanded our inventory to new equipment to stay ahead of the curve with technological advances. We have recently added the following traffic data collection equipment:
DVR Based Video Cameras. The upgraded cameras give a clearer picture that records in High Definition (1080p), which allows for clearer and more accurate imaging for highly detailed traffic projects. The videos can be used at multiple locations and can continuously record for longer periods of time for long term projects. This becomes a crucial part of our process, as we are able to complete large count projects, all at one time on the same days, which gives a much more accurate projection of the traffic patterns. We currently inventory over 100 cameras on our staff. Videos are also available to customers upon request.
Wavetronix Smart Sensor HD. This unit uses digital wave radar technology to collect and deliver traffic statistics for multi-lane roadways. It is capable of measuring traffic volume and classification length, average speed, individual vehicle speed, lane occupancy and presence. It is primarily used for freeway mainline locations.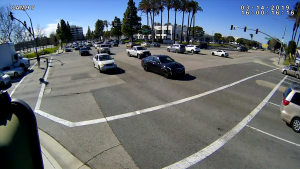 Types of Traffic Counts
Counts Unlimited provides a wide array of traffic data collection services, including: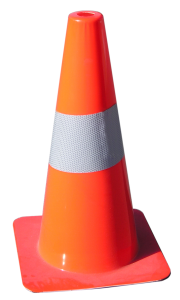 Traffic Counts
_____________
Directional Volume/ADT Counts
Classified ADT Counts
Turning Movement Counts
Speed ADT Counts
Parking Lot Occupancy Counts
Pedestrian and Bicycle Counts
Traffic Surveys
Radar Speed Surveys
License Plate Surveys
Transit Ridership Surveys
Railroad Crossing Surveys
Traffic Studies
GPS Enabled Travel Time/Delay Studies
Vehicle Occupancy